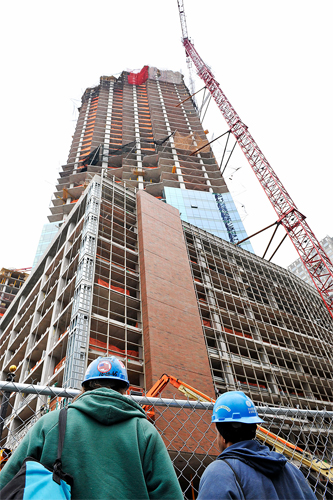 Standard unit equipped with a steel sling designed specifically for safe lifting of portable restroom to upper floors of multi-level, high rise construction projects.

Standard units include: translucent roof, roomy interior, maximum ventilation, interior lock, occupancy indicator, optional hand sanitizer dispenser, some lighted.

We have the OSHA 10-hour certification, along with all state and county health department licenses. We recommend 1 unit for 10 employees on a normal 40 hour work week at a construction site.